Next Generation Sequencing (NGS)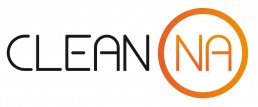 "At DNASense we have shifted our NGS clean up to CleanNA beads, in our comparison tests they are performing as good as or better than other leading NGS Clean-up beads"
Mads Albertsen: Professor applied Bioinformatics, Aalborg University, Founding CEO DNASense
All Products
Covid-19 tests for companies
Leymus Genomics offers COVID-19 on-site testing and analysis withresults the same day.
Read more

SD BioSensor delivers Covid-19 Antigen testing of the highest quality with results after 15 minutes. WHO approved.

ValidaHealth provides record-keeping software for Covid-19 tests that comply with all standards and safety regulations. Test results are send out automatic along with a valid certificat. Test results are alos automatically reported to the Danish SSI (Statens Serum Institut).

Pentabase: Diagnostic laboratory analysis of PCR tests of the highest quality with the latest technology for fast and accurate results.

Eurofins Genomics is one of Europe's largest genomic laboratory and analysis companies, with extensive experience in the analysis of PCR samples and ELISA (Antigen Test).